Twin Surf
Television crime drama series on public broadcaster NRK.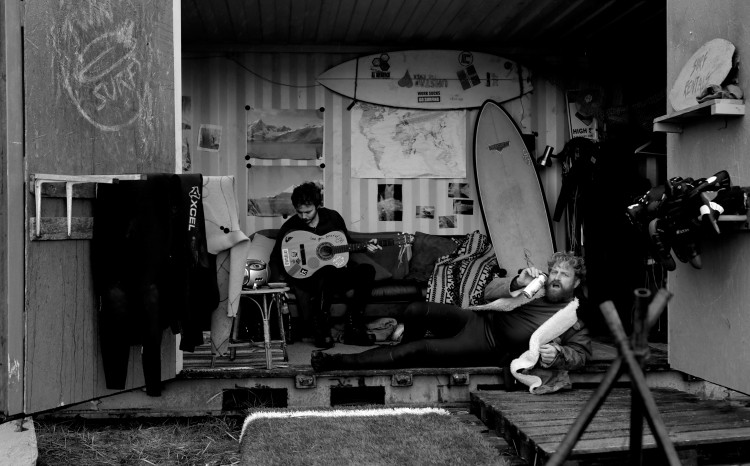 The series feature Erik and Adam, identical twin brothers travelling to Lofoten in the north of Norway twenty years ago, to start a surf camp. Twin Surf is born and this is the mini-identity for it.
The surf culture in Norway was different from the rest of Europe in the late nineties. On the contintent the floral hawaiian surf look was dominant, with brands like Oxbow and Quicksilver.
In Norway though, possibly due to the harsh surf-environment demanding a more extreme and sometimes rebellious approach to the sport, the culture was identifying with a much tougher visual language. The rough fanzine style, with black and white photocopied imagery was what the comunity felt at home with.
Volcom ads from the turn of the century and Suicidal Tendencies artwork from late eighties are references for the aesthetics chosen for the Twin Surf logo and merch.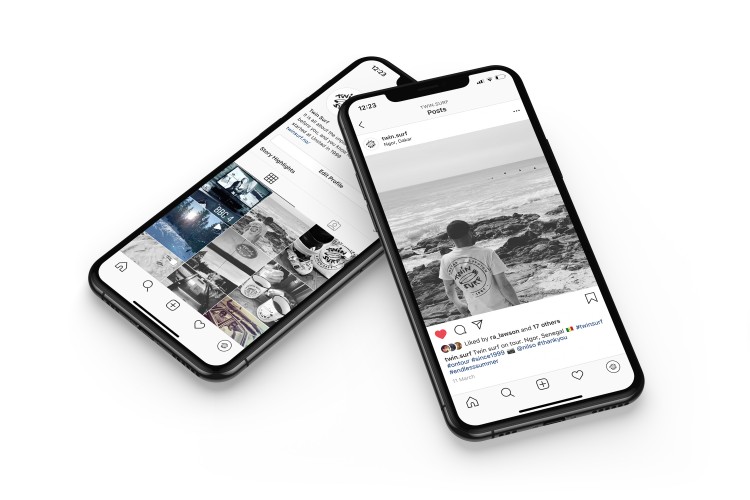 The series has (or will soon) also be shown on ARD in Germany, SBS in Australia and BBC4 in the UK.
Twin Surf lives on!