Sweetzerland
Swiss chocolate with the ambition to take the art of chocolate to a whole new level
Swiss high end chocolate from Geneva with a very clear ambition: to take the art of Swiss chocolate to a whole new level by blending tradition with innovation. In their quest for the ideal chocolate, they have rediscovered the age-old secret of 100% artisanal chocolate-making, but also imagining a collection of exclusive products to surprise and delight the most sophisticated palates.
Every bite of Sweetzerland chocolate tells the story of an endless quest for excellence.
Sweetzerland is the only chocolatier featured in a recent New York Times travel article on Geneva.
"There's certainly no shortage of chocolate in Geneva, so the question is which place to choose. Try Sweetzerland, an elegant and minimalist shop. It's where Russian tourists come to buy chocolate by the kilo. Here's why: It is organic, made from guaranteed pure cocoa butter with no palm oil or preserving agents. The taste, in other words, is sublime. Sweetzerland makes small batches of truffles that come in exotic flavors like forest honey, bergamot tea, ginger and whiskey."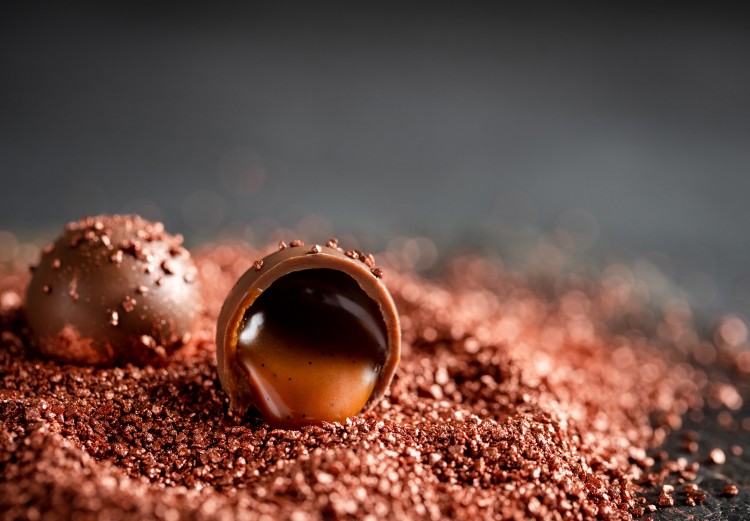 To bring life, crisp mountain air, attitude/altitude and dramatic scenery Alexandre Deschaumes photos are a perfect compliment to the minimalistic identity. These images also differenciates Sweetzerland from the other swiss chocolatiers who without exception communicate with retro-romantic esthetics.
When presented with these images, the client exclaims "this is chocolat heaven!"